Chesapeake Petroleum & Supply is always on the lookout for the right alliances so we can continue to provide the best products and services for your automotive business. That's why we are proudly working together with ECP INC, so you can now access their quality supplies and renowned programs and boost your operation's success.
ECP (Entire Car Protection)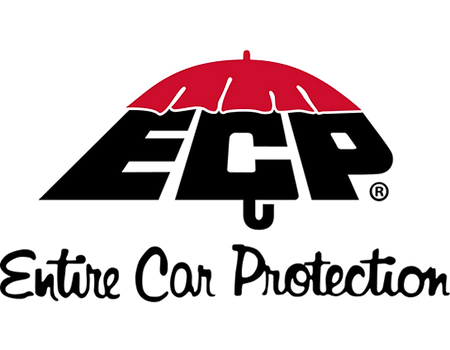 As one of the oldest and most trusted names in the automotive industry, ECP features different programs that cover a wide range of services. Since 1969, ECP has delivered proven chemistry, product innovation, and merchandising targeted to increase revenue and traffic for the automotive business.
Among their most popular programs, they have Technician's Choice, which comprises a major market segment of ECP's Line of Professional Products. Their offer also includes Auto Armor, The Protector, and Platinum Car Wash Systems.
Technician's Choice – Professional Detailing, Prep, Reconditioning, and Service Chemicals
The complete line of supplies sold under the Technician's Choice Program covers a diverse range of products for vehicle care of the highest quality for appearance detailing and reconditioning of cars. Their list includes:
Aerosols
Cleaning Products
Degreasers
Dressings
Equipment
Paint Correction
Supplies
Platinum – Professional Car Wash Chemicals
Aimed to offer the best car cleaning and maintenance solutions, Platinum Professional Car Wash Systems line provides all the supplies needed to provide a superior service to your clients. Their products include:
Pre Soaks: Both High and Low PH
Wheel Cleaners
Soaps and Detergents
Tri Foam Polishes and Conditioners
Rinse Agents and Protectants
Tire Dressings: Both Water and Solvent Based
Fragrance Boosters
Tunnel Washes
In Bay Automatics, Rollovers, Touchless and Friction
Self Service Car Washes
Auto Armor, The Protector – Appearance and Protections Systems
One of the most relevant aspects that ECP focuses on is the protection of the vehicles. They have programs including Auto Armor and the Protector oriented to provide protection systems for new cars to preserve their user safety, reliability, and impeccable appearance for an extended period of time, no matter the circumstances.
Under these plans, ECP offers complete lines of holistic protective services that take into consideration all of the vehicle's requirements. Coverage from damage caused by natural elements and extreme weather, harsh chemicals, wear and discoloration, stains, cracks, rips, tears, burns, and punctures; their services provide a safety net for new vehicles to stay new for longer.
ECP counts with several programs that adapt to different needs, so your clients will always have the option that suits them best. The list includes:
ECP Plus Protection
Environmental Paint Protection
Ultimate Appearance Protection
Interior Protection
Corrosion Protection and Sound Shield
Windshield Protection
Wheel Appearance Protection
At Chesapeake Petroleum & Supply, our goal is to provide you the ultimate service with comprehensive attention to the needs of the automotive industry. The equipment, the products, and the guidance; we provide you everything that your business requires for Appearance and Reconditioning Prep. Contact us and learn more about how we can work with you.