The upkeep of heavy-duty commercial vehicles is a fundamental factor for promoting the longevity of your fleet. It takes time, equipment, and an expert eye to be able to analyze the conditions of a machine and determine the needs it may have to maintain optimal functioning. Services like Oil Analysis, Fleet Surveys, and Lubrication Equipment Maintenance and Inspections provide unique insight into the state of your operations.
Oil Analysis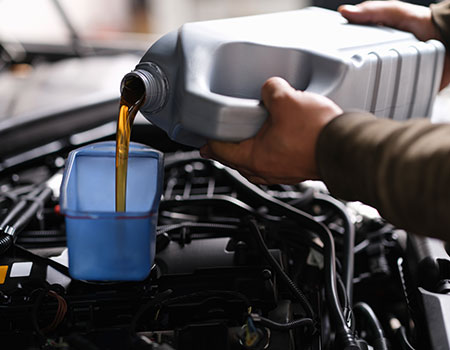 Following an oil analysis is an easy, practical way to evaluate the conditions of the engine by studying the oil lubricants of the vehicle. Analyzing the oil allows you to detect numerous issues from oil contamination, evidence of wear, or even early signs of other components malfunctioning.
An oil analysis program done regularly creates a database of the engine's health and helps you to observe the tendencies of the vehicles in your fleet. Studying the engine oil, transmission fluid, and other lubricants is beneficial in helping you preserve your fleet and keep it functioning optimally.
Fleet Surveys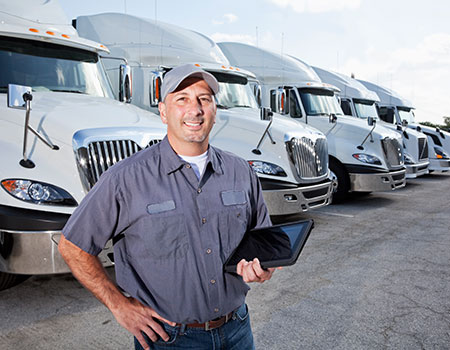 No matter the size of your commercial fleet, evaluating the overall condition of every vehicle and piece of equipment comes in handy to be able to prevent potential issues in your operation and to collect detailed information for underwriting purposes.
An expert in fleet surveys will study every aspect to be considered, even those that could be generally overlooked during regular revisions. The handling of loads, the storage of transport units, and even the training of the drivers are all things that can come up as an issue on the survey's results. Once you have this information, recommendations are made about what actions will minimize the possible risk.
Lubrication Equipment Preventative Maintenance and Inspections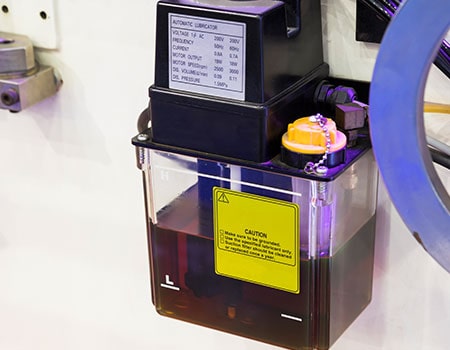 In the commercial transport and heavy-duty vehicles industry, every important component, from the smallest bearing to the engine, requires oil lubricants. There are few machines that become as essential for an operation as the lubrication equipment, so preventive maintenance of these tools is a necessity to keep things working efficiently and reduce unexpected downtime.
Preventive maintenance programs are focused on detecting defects on the vehicles and related equipment to repair them before they become a real issue. Being one step ahead of problems not only saves time and money, it also prevents accidents or violations from happening.
This system goes hand in hand with regular inspections – which, when followed on a regular schedule, will provide more control over the functioning of your fleet and keep every unit working reliably. When done by certified experts, these inspections will also guarantee you that all the vehicles and equipment are in compliance with federal regulations.
Keeping your commercial vehicles and equipment in good shape is a serious matter that requires both knowledge in the subject and the ability to customize it to the requirements of any fleet. With our 60 years of experience, we can tailor our programs to meet your every need, so when you choose Chesapeake Petroleum & Supply, you know that your operation is in good hands. Contact us and learn more about our services.