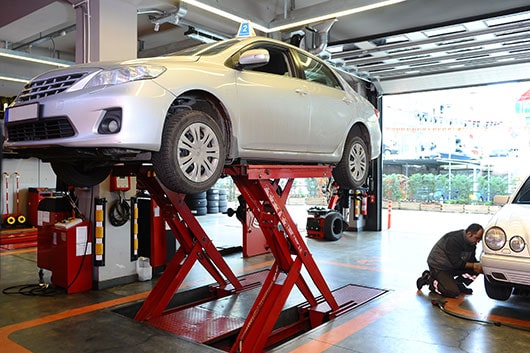 An automotive lift is a machine powered by a electric or hydraulic system that is used to elevate cars in order to make the underparts accessible for repairs and maintenance. For any business working with automotive servicing and repair, a vehicle lift is an important piece of equipment. A significant part of the everyday tasks done for car maintenance requires the assistance of a lift, making it one of the most used elements in a garage.
Given their high importance, you want to make sure that it's always in top shape, so you can get reliable performance while meeting all safety guidelines. The way to do this is by subjecting your vehicle lift equipment to yearly inspections. Getting the certified knowledge from an expert helps your investment stay in great condition and preserve an efficient workflow for your operation.
That's why at Chesapeake Petroleum & Supply, our inspectors are certified by the Automotive Lift Institute (ALI), the only authority in North America with accredited programs that provide all the necessary resources to be able to evaluate any vehicle lift and confirm that it meets all performance and security standards.
Automotive Lift Institute (ALI)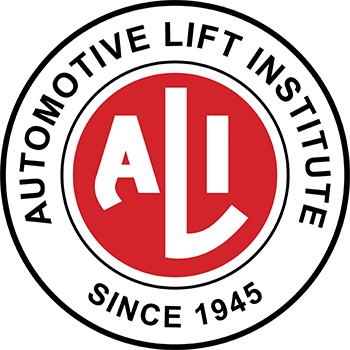 Established in 1945, the Automotive Lift Institute (ALI) has over seven decades of expertise in the automotive lift safety industry. The mission of ALI since day one has been to guarantee that only the best quality vehicle lifts are being used, so that these machines respect security guidelines and are safe for the operators that work with them.
The institute was the first to publish a document addressing commercial standards for vehicle lifts in 1947. Ever since that original publication, ALI has worked to promote these guidelines in the United States, becoming the national reference of quality and safety for these essential automotive servicing machines.
ALI Lift Certification Program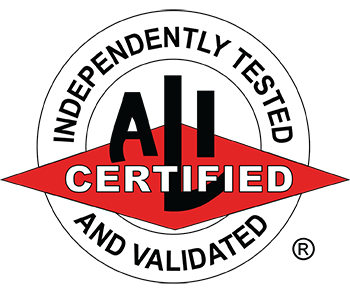 Their standards are codified in the ALI Lift Certification Program. This program takes into consideration each stage of the making of an automotive lift, starting from the model's design, the assembly, and the installation, and even its performance year after year of usage to make sure the equipment follows the ANSI/ALI ALCTV criteria so it can wear the ALI Gold Label, an unmistakable symbol of quality and safety.
Visit ALI Certification Program Site
ALI Lift Inspector Certification Program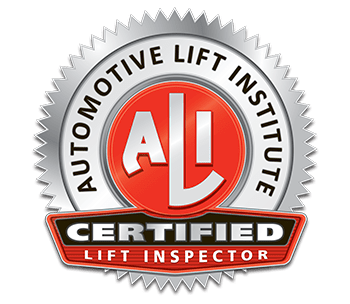 The commitment to excellence of the Automotive Lift Institute led to the creation of the ALI Lift Inspector Certification Program, which endorses vehicle lift inspectors by providing them the capacity to evaluate any type of automotive lift for the purposes of maintenance and repair, in accordance with the ANSI/ALI ALOIM guidelines.
At Chesapeake Petroleum & Supply, we know the importance of having all of your equipment in optimal shape. It's a matter of boosting the productivity of your operations and also about the safety of your team. As lift inspection providers, we care about your business, and we want to guarantee you the best services and the reassurance that only an ALI Certification can give. Contact us and learn more about our certified lift inspection services.