There are many aspects to take into consideration to keep a production line working well, and oil maintenance comes up as one of the most important. Both the composition of the oil and the conditions of the lubricated components can reveal a lot about the functioning of the machinery as a whole, so you want to make sure to make regularly scheduled revisions aided by the keen eye of an expert.
The benefits of these services are numerous and can have a really positive impact on the performance of the equipment, making for optimized processes that can result in increased production, lower cost, and an overall more efficient operation. Keep reading below to learn how our lubrication services can be applied to the necessities of your industrial operation.
Oil Analysis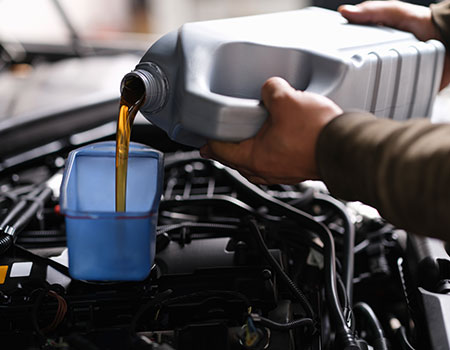 Making sure that the lubricants and fluids in your industrial equipment are in good condition will keep things running smoothly and can save your company a lot of money. That's where our oil analysis services come in handy, as they can provide valuable insights about the internal workings of your machinery.
Following a regular oil analysis program can help detect oil contamination, leaks, signs of wear, and even incipient mechanical issues, allowing them to be fixed before becoming an obstacle in production. It can also provide information to determine the most convenient schedule to change the fluids in the machinery so that you can get the most out of the oil.
These programs can be applied for any of the industrial lubricants used in an operating plant, which provides reliable insight about the condition of every component, so each piece of equipment can benefit from these studies to aid in the maintenance of good performance.
Lubrication Equipment Maintenance and Inspection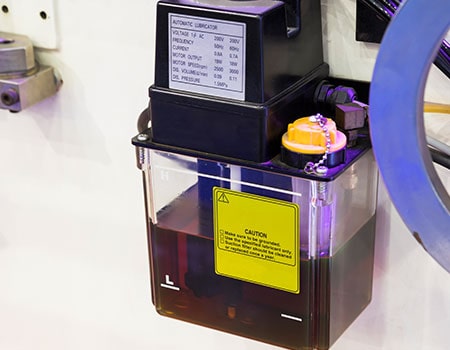 With so many machines and tools requiring lubrication to operate properly, preventive maintenance of lubricated equipment becomes both a necessity and an ally. It helps to keep industrial production lines running, extend the lifespan of the machines, and avoid unexpected failures and downtime that could translate into tremendous costs.
A preventive maintenance plan considers all the different lubrication needs of each component, focuses on finding signs of possible defects in the machinery, and works towards fixing them immediately before major issues develop, increasing the efficiency of the operation by saving both time and money.
It's important to implement these plans with the support of regular inspections of the industrial equipment. Scheduling regular revisions helps to keep an organized history of the performance of each machine, allows to prevent any disturbance of their functioning, and guarantees that every component is in accordance with the federal regulations that correspond with each industry.
With 60 years of experience in the industrial lubrication field, Chesapeake Petroleum & Supply knows that every production plant is different in terms of equipment and needs. That's why we offer you lubrication and maintenance services tailored to the unique needs of your operation. Head to our contact page and learn how we can help you make take care of your investment.